Dunlop Parish Church
Sunday 31 May 2020

Minister: Rev. Alison McBrier MA, BD – Tel: 01560 673686
Scottish Charity No: 000447
'Give thanks to the Lord, because He is good

'
Good morning,
Today is Pentecost and instead of coming to Cat Tree Church, you are invited to join with other congregations in a special service led by the Moderator, Rev Dr Martin Fair.

Reading - Exodus 13:17-22 read by Rev William Boyle, New Parish Church, Port Glasgow
Reading - Acts 2:1-4 read by Miss Ann Lyall, DCS, Glasgow
Rt Rev Dr Martin Fair will be hosting the service which will include worship, prayers, music, a sermon, Bible readings, and will close with the Moderator's wife Mrs Elaine Fair singing The Blessing.
The Moderator is encouraging congregations and people of faith across Scotland, and beyond, to join together in worship as a whole church.
"Pentecost Sunday is an opportunity to rejoice in the birth of the church and to celebrate our togetherness as a church family," Dr Fair said.
"It was the coming of the Spirit upon those first disciples that brought the church to life, with power and passion - and the same Spirit unites us still."
"Even though we cannot be together in person, we can be together in spirit. We can share in the same worship, pray together using the same words, be inspired together by the same Bible verses and affirm our unity as the body of Christ here on earth.
"Ordinarily, the worship of the Church is offered locally, rightly so. But it seems to me that in these present circumstances there is merit in giving over one Sunday to come together."
The Moderator will open the service and invite you to worship. Others taking part will include: Rev Fran Henderson, minister in Shetland; Rev William Boyle of Port Glasgow, New Parish Church; Ann Lyall, DCS from Glasgow; and Rev Ruth Morrison, of Clydebank Waterfront.
The musical offerings will feature hymns and songs from across Scotland including:
Rev Jonathan Fleming of St. John's Largs and Cumbrae and his family

the worship team at Fullarton Parish Church

junior choir members from Aberfeldy

the worship team at Chryston Church of Scotland
The service will be recorded in advance and will be available for viewing on the church website and Facebook pageat 10am on Sunday 31 May.
Two versions will be available: one that can be viewed either fully captioned or with no captions and one with BSL interpretation from Rev Rosie Addis.
An audio version of the spoken parts of the service (not the musical sections) will be available by phoning
0131 378 7895.

If you are aware of anyone who might like to receive our services on CD or DVD, please let me know and we can see about getting that organised. Similarly, it may be that some would like to have a printed copy of the service to read - that can be organised very quickly.
We have set up audio recording of the service - phone 01505 805500 to listen (local call rate).

To Zoom on a Tuesday morning, and join the Bible Study Group, contact Fred on fred.dinning@btinternet.com.

A message from Alison Howie, who is our Christian Aid Convenor.
Usually May is when we have the chance to participate in social and fundraising events for this very valuable and far-reaching charity.
Unfortunately, that is not possible this year, but your support is needed now more than ever.
Please have a look at what Christian Aid are doing, and consider making an online donation.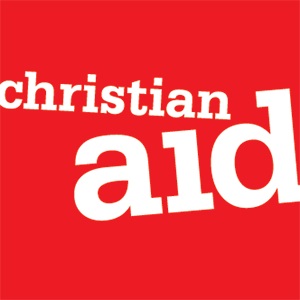 Love never fails.

Coronavirus impacts all of us. But love unites us all.
https://www.christianaid.org.uk/get-involved-locally/scotland
would be pleased to receive donations online for their 2020 appeal.
" Our global neighbours are also battling the spread of coronavirus.
By supporting Christian Aid week we can reach out and protect more
of our global neighbours with soap, clean water and medical supplies."
Thank you, Alison Howie, Christian Aid Convener, Dunlop Kirk.
Peace,
Alison
Rev Alison McBrier,
Minister.
Caldwell and Dunlop Parish Churches
The Manse,
4 Dampark,
Dunlop KA3 4BZ
Telephone: 01560 673686

Cat Tree Church - recorded services on 01505 805500
Dunlop Parish Church Scottish Charity Number SC000447