Dunlop Parish Church
Sunday 24 May 2020

Minister: Rev. Alison McBrier MA, BD – Tel: 01560 673686
Scottish Charity No: 000447
'Give thanks to the Lord, because He is good

'
Good morning,
Here is the Order of Service, along with some appropriate hymns and music for you to listen to, and TV and Radio listings.
If you are aware of anyone who might like to receive the services on CD or DVD, please let me know and we can see about getting that organised. Similarly, it may be that some would like to have a printed copy of the service to read - that can be organised very quickly.
We have set up audio recording of the service - phone 01505 805500 to listen (local call rate).

To Zoom on a Tuesday morning, and join the Bible Study Group, contact Fred on fred.dinning@btinternet.com.

Dear friends and neighbours,
I have been asked to share the information below with you in relation to the funeral service of the late Bill Wallace.
We give thanks for Bill's life and we remember Christine and their family in our prayers at this difficult time.
Peace, and love,
Alison
Service order for Bill Wallace, Service Date 28-May-20 at 12:30
Service Chapel Holmsford Bridge
Website www.obitus.com
Username
holmsford5556
Password
713682
You can login to the Obitus website at any time to view a test connection (and it is strongly recommend you do this) but you'll only be able to view the Live Webcast between approx. 12:26 and 13:20 on Thursday 28 May. Once the service has finished, it will take us up to 3 working days to get the 28-day Watch Again onto the Obitus website.
Cat Tree Church (Caldwell l/w Dunlop on Facebook Live)
Sunday, 24th May 2020
Eat a Rainbow - Pink
Opening Prayer
Scripture Reading John 17: 1 - 11
Reflection
Prayers for God's World and God's People
The Lord's Prayer
Benediction
Worship on Radio and Television (worth double-checking to make sure you don't miss anything)
Sunday, 24th May 2020
7.30am Radio Scotland New Every Sunday with Alan McKnight, pastor of Harper Church, Glasgow

8.10am Radio 4 Sunday Worship with Catherine Fox and the Bishop of Sheffield, Pete Wilcox

11.45am BBC1 Sunday worship led by the Very Rev Kathy Jones from Bangor Cathedral

12.15pm BBC1 Scotland & BBC Scotland Reflections at the Quay with Rebekah Lamb and John Bell.
Music from Kris Drever

3.00pm BBC1 Songs of Praise with Aled Jones (Worth checking the time as BBC website not very clear)

Some Music

Lord of all hopefulness
https://www.youtube.com/watch?v=VBMxn3Vh5O4
Lord, the light of your love is shining
https://www.youtube.com/watch?v=rce9UHYZwl4
The Lord bless you and keep you
https://www.youtube.com/watch?v=v6o_mU8oq0w
A message from Alison Howie, who is our Christian Aid Convenor.
Usually May is when we have the chance to participate in social and fundraising events for this very valuable and far-reaching charity.
Unfortunately, that is not possible this year, but your support is needed now more than ever.
Please have a look at what Christian Aid are doing, and consider making an online donation.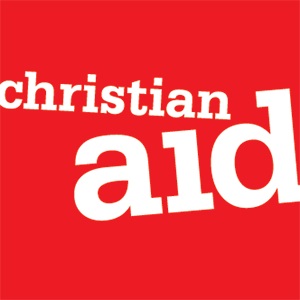 Love never fails.

Coronavirus impacts all of us. But love unites us all.
https://www.christianaid.org.uk/get-involved-locally/scotland
would be pleased to receive donations online for their 2020 appeal.
" Our global neighbours are also battling the spread of coronavirus.
By supporting Christian Aid week we can reach out and protect more
of our global neighbours with soap, clean water and medical supplies."
Thank you, Alison Howie, Christian Aid Convener, Dunlop Kirk.
Peace,
Alison
Rev Alison McBrier,
Minister.
Caldwell and Dunlop Parish Churches
The Manse,
4 Dampark,
Dunlop KA3 4BZ
Telephone: 01560 673686

Cat Tree Church - recorded services on 01505 805500
Dunlop Parish Church Scottish Charity Number SC000447