Dunlop Parish Church
Sunday 14 November 2021

Minister: Rev. Alison McBrier MA, BD – Tel: 01560 673686
Scottish Charity No: 000447
'Give thanks to the Lord, because He is good

'
Remembrance Sunday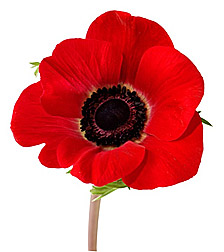 Scripture reading: Mark 13: 1 - 8
Praise: Hymn 641 Seek ye first the kingdom of God
Hymn 97 O God, you search me and you know me
Hymn 710 'I have a dream', a man once said.

The National Anthem
Good morning,
Welcome to our Remembrance Day Service
There will be a short service at the War Memorial in the graveyard at 12.30pm.
The Kirk Session will meet on Wednesday 17th November, 7pm in the church.
Please join us at Church today. There is no need to book a place.
Would you please share this news with friends and neighbours who do not read this news.
Come for 11.20am – we will be delighted to welcome you to Worship.
For those unable to attend in person you can join us 'live' online at 11.30 via Facebook,
Cat Tree Church link https://dunlopkirk.org.uk/index.php/cat-tree-church
Or by clicking on this YouTube link
https://www.youtube.com/watch?v=388c4af09eM
Many thanks to Fred and Liz Dinning who are hosting our Zoom service this week, at 11.10am.
This is a lovely opportunity to meet before the live service, have a chat and watch the live service together.
After the service you can stay on for another chat.
The Zoom service facility will continue to be offered every Sunday morning.
We now have mid-week services in both Caldwell and Dunlop church buildings. These are informal services of readings, prayer and discussion.
Caldwell will continue to consider the theme of creation this Wednesday, at 4pm.
Dunlop's service is on Thursday, 118th November, at 4pm, we'll also refelect on the theme of creation.
Zoom Bible Explorations will continue again on Tuesday 16 November 2021 at 10.30 am.
Please let others know. All are welcome and those wanting to join should please let Fred Dinning or Paul Burgess know beforehand so they can be alerted to the ZOOM details which are quite straight forward!

Please remember the Village Hall is open every Tuesday morning for coffee
10am to 11.30am, come and have a cuppa and a chat.

Cat Tree Church
(Caldwell l/w Dunlop on Facebook and our Websites)
Sunday, 14 November 2021
Today we welcome you to our Remembrance Service

Scripture reading: Mark 13: 1 - 8
Worship on Radio and Television.
7.30am Radio Scotland: New Every Sunday. Act of worship with Rev Jane Howitt, of St Rollox Church in Sighthill, Glasgow.
8.10am Radio 4: Sunday Worship. Rev Dr Rosa Hunt and Rev Jamie Washam lead a transatlantic service of remembrance reflecting on 20 years since the September 11 attacks.
1.15pm BBC1: Songs of Praise. On Remembrance Sunday, Sean Fletcher meets Christian veterans at
The Imperial War Museum, Manchester
and Pam Rhodes marks 100 years of The Royal British Legion and its poppy appeal

3pm BBC Radio 3: Choral Evensong. From the Chapel of Selwyn College, Cambridge, during the Rodolfus Choral Course.
Best wishes,
Margo McMurdo

Dunlop Parish Church Scottish Charity Number SC000447