Dunlop Parish Church
Church News
Sunday 30th December 2018

Minister: Rev. Alison McBrier MA, BD – Tel: 01560 673686
Scottish Charity No: 000447
'Give thanks to the Lord, because He is good

'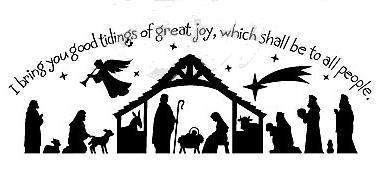 Praise: 324, 316, 302, 313, 306, 322, 320

Scripture: 1 Samuel 2: 18 – 20, 26 and Luke 2: 41 - 52
You are warmly invited to join us for tea or coffee in the servery area of the church after the service.
The retiring collection after the Watch Night Service raised £494.78.
£247.39 has been sent to both Christian Aid and Shelter Scotland. Thank you.
There will be no Wednesday Evening Worship in January - Evening Services will resume
on the first Wednesday in February 2019.


Wednesday Coffee Mornings: will start again on the first Wednesday in February.
We are always looking for more volunteers.
If you could help please call Marilyn Bell 01560 482966.